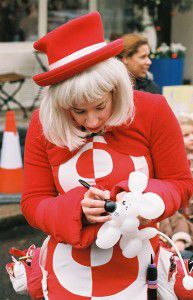 Manipulating balloons into all kinds of shapes, animals, hats etc. The Balloon Modeller is great to keep the younger kids at your event entertained, and give your guests something to go home with
Walking amongst your guests or performing on stage, this talented group of 5-12 performers are great at getting the atmosphere going. Plus the instruments don't need to be amplified which means no additional costs! A traditional brass band is sure to always impress, with its full bodied sound and engaging nature.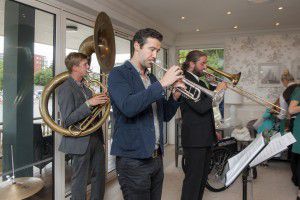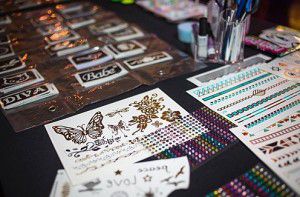 Face Painting and Temporary Tattoos
The kids go crazy over face paint designs and temporary tattoos! Whether it be your favourite cartoon character or just a simple charming design, the face painters are always incredibly busy with special requests.
Organized Flash Mobs are always a fun experience for those involved. They can be screened at your event, planned for a proposal or even used as an innovative and creative invitation for your guests. The moment supposed bystanders, guests or even waiters and waitresses burst out into dance is sure to enchant your guests, and get them in the mood for a party!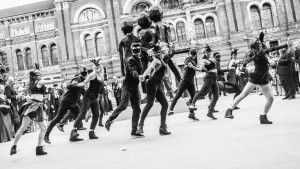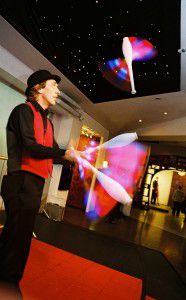 Jugglers are ideal for keeping your younger kids entertained. Whether they be juggling beanbags, balls or something more risky, they are sure to enthral your guests. Jugglers are also perfectly suited to circus themed event!
Meet and Greet Characters
A fun and fabulous way to enhance the theme of your event is to have meet and greet characters mix and mingle with your guests. Whether you're seeking something to engage guests as they enter, a toastmaster with a difference or a host with a twinkle in their eyes, look no further than one of our mix and mingle acts. Interacting with guests, greeting them at the door and introducing a splash of humour into your celebrations, our professional mix and mingle acts produce undeniably fun party entertainment for any function.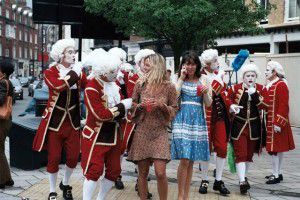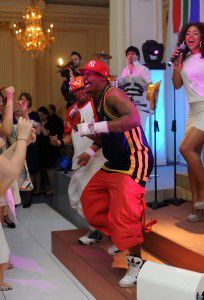 Perfect for adding hip hop style to a bar or bat mitzvah or generating a buzz for any party, our high impact street dancers and break dancers are fully trained and experienced professionals, able to deliver a flawless display of stunning tricks and awe inspiring choreography.