Project Description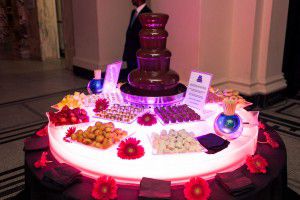 The chocolate fountain can be used as a replacement for sit down desserts or as an extra treat for your guests during the evening. This truly is a twist on a chocolate fondue and it looks impressive too! All your guests, old or young, are sure to love dipping an array of delicious treats in the molten chocolate.
Interested in this act? Enquire below.
Upon completion of this quick form below, one of our representatives will be in touch to provide more information about this particular act and to assist you with any further enquiries.