Project Description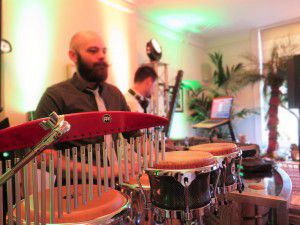 For high-energy live party music with a cost-effective twist, Music By Arrangement combines the power of the turntables with the drama of live performance. By coupling professional DJ's with talented musicians we produce electric results, creating a thrilling atmosphere for the ultimate party. The combination of a DJ and a percussionist will give your event a unique twist, that everyone will enjoy.
Interested in this act? Enquire below.
Upon completion of this quick form below, one of our representatives will be in touch to provide more information about this particular act and to assist you with any further enquiries.