Project Description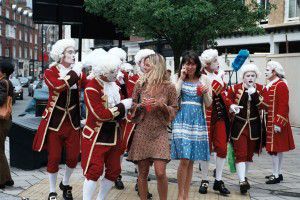 Meet and Greet Characters
A fun and fabulous way to enhance the theme of your event is to have meet and greet characters mix and mingle with your guests. Whether you're seeking something to engage guests as they enter, a toastmaster with a difference or a host with a twinkle in their eyes, look no further than one of our mix and mingle acts. Interacting with guests, greeting them at the door and introducing a splash of humour into your celebrations, our professional mix and mingle acts produce undeniably fun party entertainment for any function.
Interested in this act? Enquire below.
Upon completion of this quick form below, one of our representatives will be in touch to provide more information about this particular act and to assist you with any further enquiries.