Project Description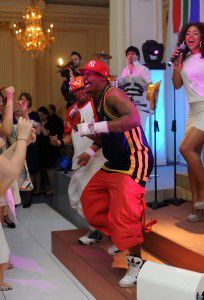 Perfect for adding hip hop style to a bar or bat mitzvah or generating a buzz for any party, our high impact street dancers and break dancers are fully trained and experienced professionals, able to deliver a flawless display of stunning tricks and awe inspiring choreography.
Interested in this act? Enquire below.
Upon completion of this quick form below, one of our representatives will be in touch to provide more information about this particular act and to assist you with any further enquiries.