Project Description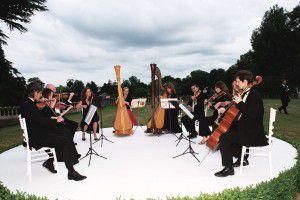 Perfect for a reception or corporate event, the string quartet is an elegant and sophisticated group of highly talented musicians that is sure to set the tone to every type of event. A string quartet is sure to help you create the right mood for each element of your event, from the moment the guests first enter to dinner music and beyond.
Interested in this act? Enquire below.
Upon completion of this quick form below, one of our representatives will be in touch to provide more information about this particular act and to assist you with any further enquiries.