Getting the music at an event right is essential, as it sets the tone for the whole evening.
Music by Arrangement has an abundance of musicians on their books, so we've compiled a small list of musicians from which you can pull inspiration.
For high-energy live party music with a cost-effective twist, Music By Arrangement combines the power of the turntables with the drama of live performance. By coupling professional DJ's with talented musicians we produce electric results, creating a thrilling atmosphere for the ultimate party. The combination of a DJ and a percussionist will give your event a unique twist that everyone will enjoy.
Perfect for a reception or corporate event, the string quartet is an elegant and sophisticated group of highly talented musicians that is sure to set the tone to every type of event. A string quartet is sure to help you create the right mood for each element of your event, from the moment the guests first enter to dinner music and beyond.
Walking amongst your guests or performing on stage, a brass band comprised of 5-12 performers is great at getting the atmosphere going. Plus the instruments don't need to be amplified which means no additional costs! A traditional brass band is sure to always impress, with its full bodied sound and engaging nature.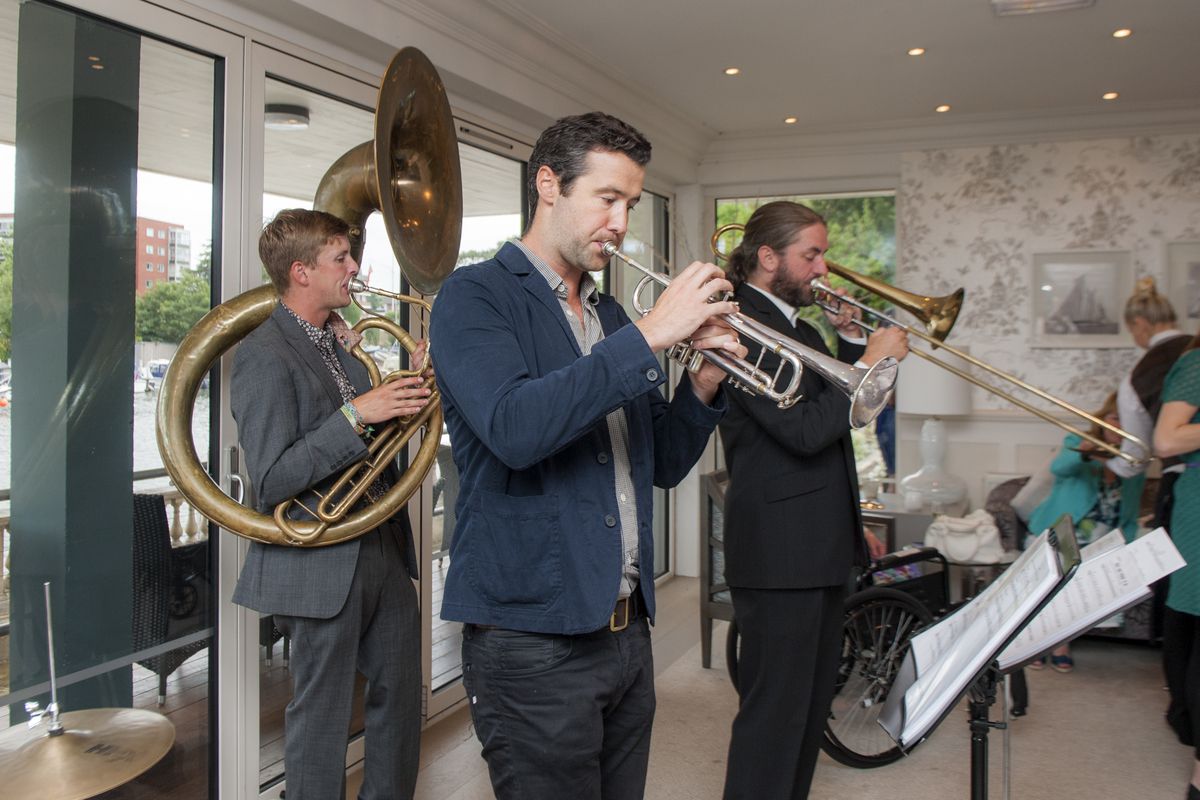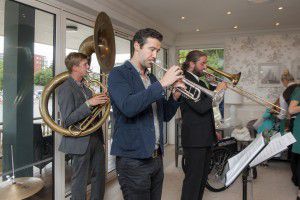 Alternatively, a harpist or harpist ensemble can provide a magical backdrop for walking down the aisle or your first dance. The stunning music would also provide a wonderfully relaxed atmosphere, allowing your guests to interact and mingle at a drinks reception.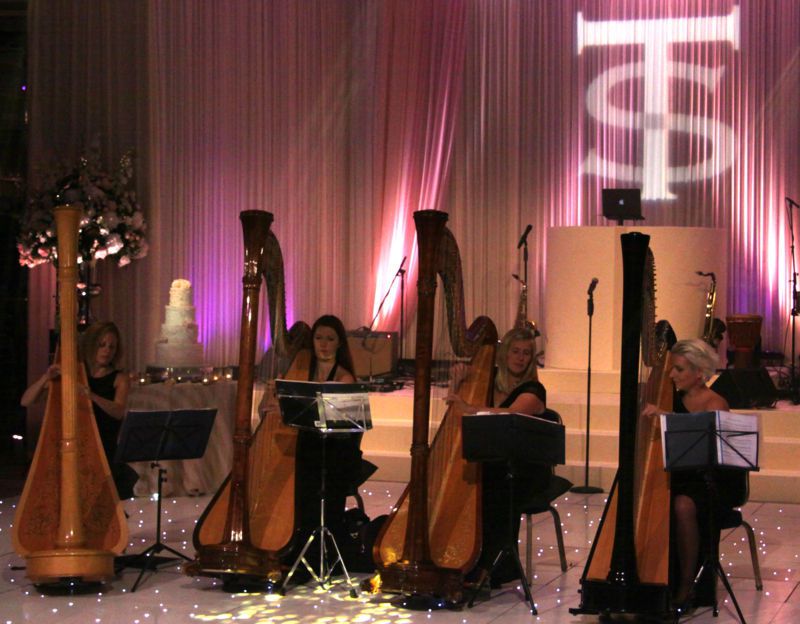 If you're looking for enjoyable reception or dinner music, then the Jazz Duo/Trio is the ultimate entertainment. Jazz is great at setting the tone for your event and creating a good atmosphere. You can select from our jazz duos, trios and quartets featuring one of our outstanding vocalists.
Smooth, sexy, daring and endlessly entertaining, our soul divas are not only outstandingly talented singers, but undeniably compelling to watch. Our divas have worked with some of the biggest names in the industry and many of them are big names in their own right, having recorded their own chart hits or collaborated in creating hits with other artists.
Steel Drum players, perfect for your tropical themed party, will get everyone into the dancing mood, with their rhythmic beats and high level energy. The Steel Drum players are sure to get your guests going and onto the dancefloor!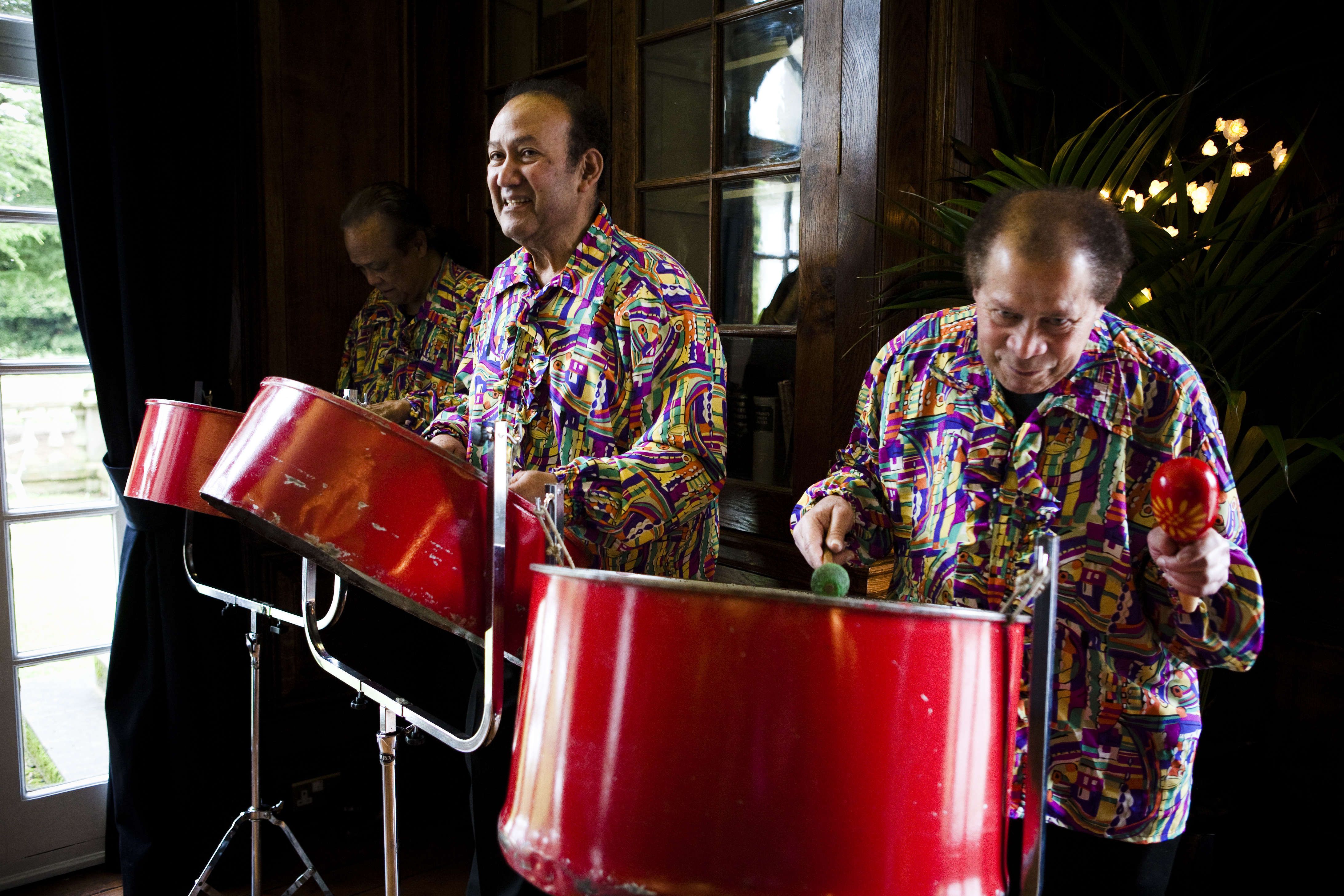 Our Middle-Eastern Drummers come as a group of 5 and are excellent at creating an atmosphere at your corporate or private function. The rhythmic beat can ensure your guests will get excited and involved, as well as providing authentic, original entertainment.
These are just a few of the musicians we work with. If you liked something you read today, or are looking for something different, please do get in touch.