Groundbreaking interactive performances from award winning beatboxer and live looping technologist.
A Guinness World Record breaker, Shlomo gave up astrophysics to perform his amazing vocal pyrotechnics. It was a good move. Since then he has won global acclaim and worked with some of the biggest names in music including Bjork, Damon Albarn, Martha Wainwright, Basement Jaxx and The Specials. In the process he has continually pushed the boundaries of beatboxing, bringing the art form to new and unexpected audiences.
Since winning the World Loopstation Championships at the NAMM conference in LA and unveiling his groundbreaking customised software looping instrument at TEDx, Shlomo has been in high demand as a speaker on technology and creativity.
He has spoken at international events including CDI (Mexico), ITV's Big Think, Roundhouse Rising, MusicTechFest, MGX (Microsoft USA), WIRED, Accenture FY17 Conference and Conde Nast Digital Day (Moscow).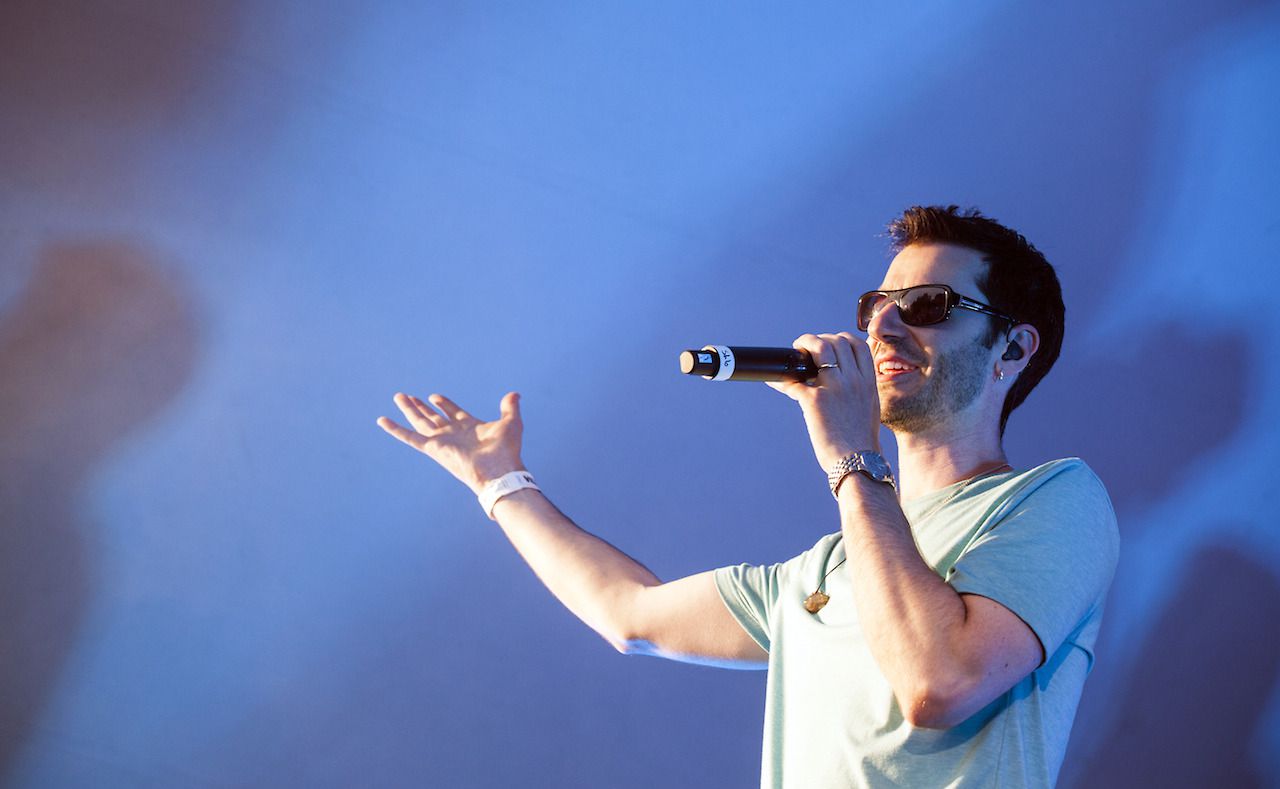 Shlomo's incredibly energetic performances are like nothing you have seen before – jaw dropping, inspirational and totally absorbing. He creates unique interactive performances, sampling members of the audience and incorporating them into his live show. An authority on innovation, Shlomo gives an insight into his creative process as he continues to push the boundaries of the human voice, live looping and realtime manipulation of sound.
"Shlomo – Your set was absolutely terrific – you lifted the room, with so much energy and talent. It was such
a highlight of WIRED."

Editor, WIRED Magazine

"Shlomo was absolutely brilliant! He kicked the day off perfectly and was an absolute pleasure to work with"

Senior Project Manager, ITV Events

"We all had an amazing time and still today, everyone in the office is talking about Shlomo's performance.
There's a real buzz about the place"

Accenture FY17 Conference
You can book Shlomo through Music by Arrangement – London's leading Entertainment Agency. For more information, please contact us today on enquiries@musicbyarrangement.com