Magnificent Music
Orchid Events' sister company Music by Arrangement can assist with delivering the perfect accompaniment to your wedding party. This artists' agency was established by Sarah Balfour over 12 years ago and represents more than 700 elite performers – from elegant string quartets and solo singers to DJs, bands and whole orchestras. It also creates and nurtures new acts – from the slick swing cabaret act The Hat Pack to exciting 15-piece outfit Xtatic.
Using her background as a professional concert pianist, Sarah personally handpicks each of the acts. Today, Music by Arrangement has a reputation for musical and professional excellence, supplying acts for prestigious venues including The Dorchester, Claridge's, The Ritz and Café de Paris.
Music by Arrangement's approach is also imaginative and fun – it has arranged everything from orchestras in period dress to string quartets in custom-made gondolas for the garden pond at the V&A.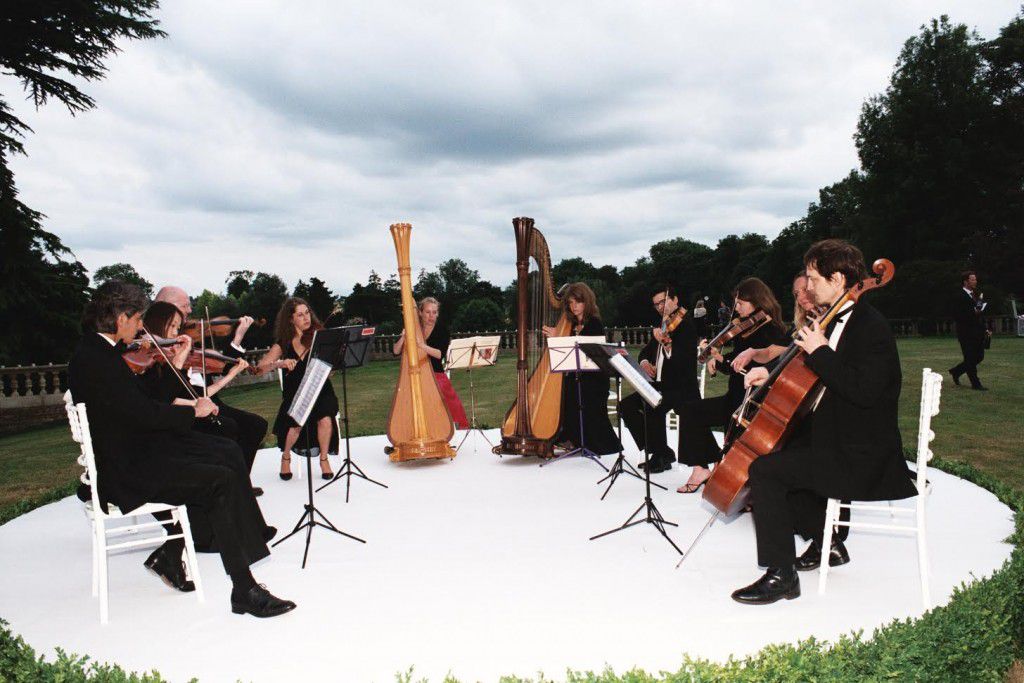 Music Masters
If you are looking for live music for your wedding, Music by Arrangement is a great place to find it. This London-based agency represents over 700 acts – from harpists, string quarters and dancers to DJs, soul divas and large bands. Founded by former concert pianist Sarah Balfour – performers on its books include Xtatic a band led by bassist Paul Carmichael that can number between five and 15, depending on your venue.
Music by Arrangement has been covered in the Absolutely Weddings Magazine alongside Orchid Events. To read more about Orchid Events coverage, click here.