Professional, reliable musical entertainment.
London-based Xtatic are known as one of the best function bands on the circuit. Due to their professionalism and extensive experience in the industry, they can guarantee the best musical entertainment for your event.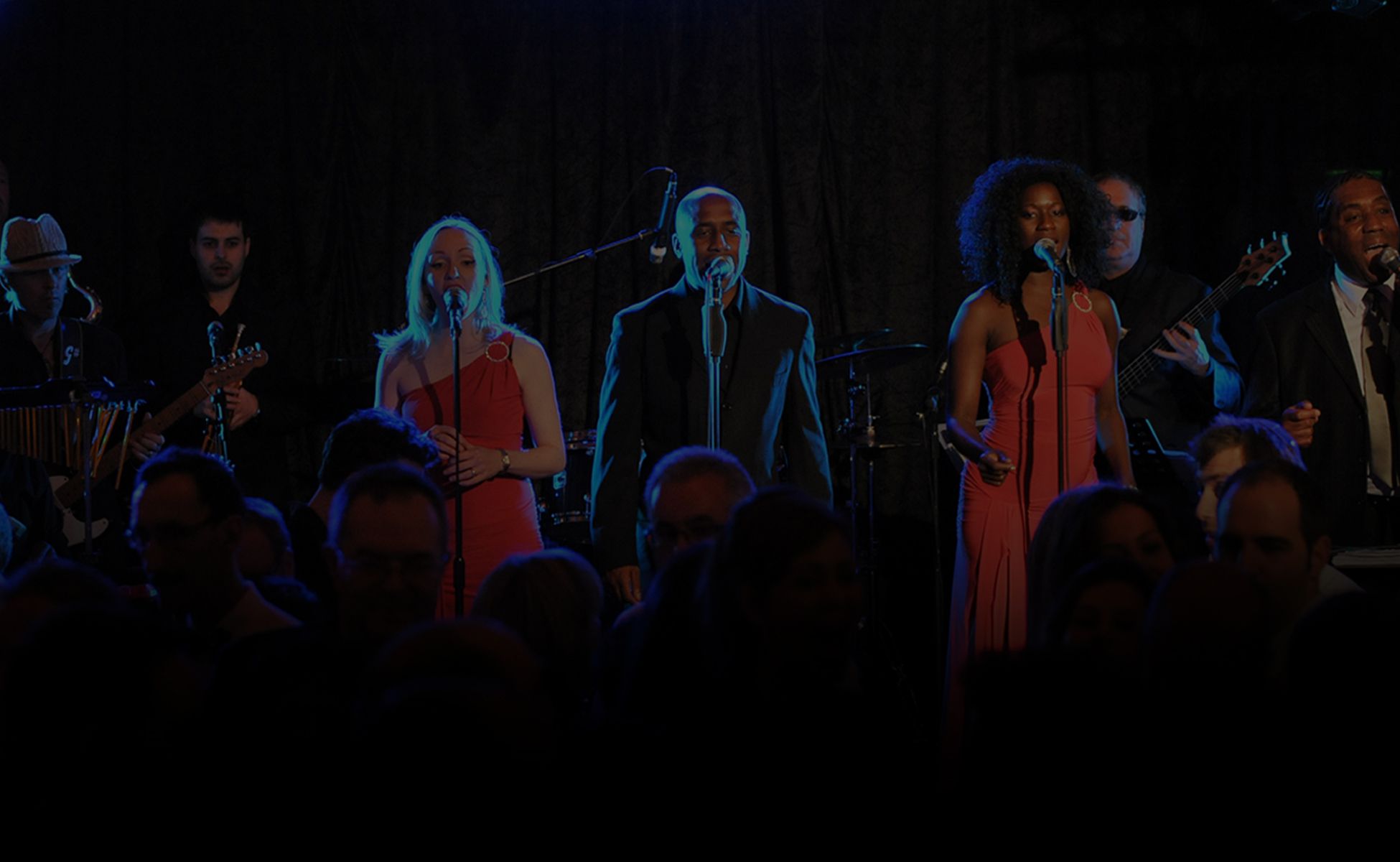 Xtatic, led by bassist Paul Carmichael, is a function band that can vary anywhere from 3-piece to 18-piece. These can include vocalist, a rhythmic section and horns.
As individuals, and as a band, combined they have worked with some of the biggest names in the industry, including Beverly Knight, Van Morrison, Razorlight, Incognito, The Bee Gees, Lulu, Mica Paris and Seal. As well as having performed in every hotel in London's exclusive Park Lane, they have also featured in world renowned shows such as Hairspray, Jersey Boys and Strictly Come Dancing.
Xtatic were also involved in the Royal Wedding Celebration in Trafalgar Square, and met with great success.
Whether you want your entertainment to be outrageous and loud, soft, subtle and humorous, funky, soulful and jazzy or anything in between, Xtatic can achieve it, transforming a party into an unforgettable event.
Xtatic are comfortable with almost all genres, and are open to your input and desires. As seen in these videos, they are fabulous singers of swing, and Motown tunes, as well as this rendition of At Last.
Xtatic members are all full-time professional musicians, and are hence available any day of the week to entertain your event. Due to their many years in the industry, they know how to please a crowd and are comfortable in reassuring their clients that they have always got the guests up and dancing!
Xtatic are the best band for your wedding, or next event. They are reliable, professional, come with their own crew and sound technician ensuring all problems are averted, and can ensure your guests are raving about your event for weeks to come!
If you're interested in hiring Xtatic, please do not hesitate to contact us today.