Live Entertainment for any Occasion
As experts in the art of live entertainment, Music By Arrangement are committed to providing clients with acts to suit all occasions. Our experts can help discuss live entertainment ideas for your event with our extensive portfolio of theatrical and interactive live entertainment performers in London and the UK, from the classic to the quirky and unexpected, including:
Mix and mingle acts
Meet and greet personas
Still living statues
Comics
Magicians and illusionists
Origamists
Caricaturists
Balloon modellers
Face painters
and many, many more…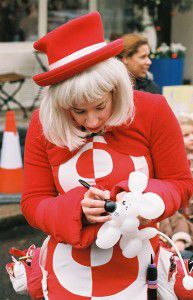 Special Surprises
At Music By Arrangement, we're always finding innovative ways to surprise guests and create live entertainment with a special touch. We love making each event special and unique to you and are able to create incredible surprises for you and your guests. For example, just imagine the guests' surprise as one of the waiters at your event breaks into song! It will be an event they never forget!

Chasing Thrills
Confounding guests with inexplicable tricks or inducing peals of laughter is all in a day's work for our performers. From magicians and illusionists to comics, Music By Arrangement can provide live entertainment to excite and enthrall.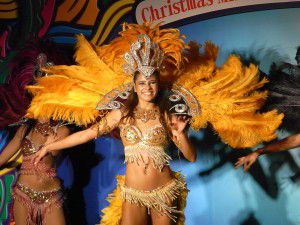 Breaking the Mould
Here at Music By arrangement we love breaking the mould and pushing boundaries to ensure your event is unforgettable. From street dancers at bar mitzvahs to salsa senoritas hotting up a celebration, Music By Arrangement's live entertainment is full of foot stomping fun.

Live Entertainment For All Ages
Music By Arrangement has live entertainment for every generation.  live entertainment is a great way to keep all your guests entertained no matter their age! Our face painters, origamists and balloon modellers provide endless fun for kids and adults alike.
Get in contact with us if you would like to discuss live entertainment ideas for your event or to book one of our entertainers. Call us on 020 8209 3430 or give us an email: enquiries@musicbyarrangement.com