Live Bands and Artists
From live bands to solo singers, clients are always looking for something unique for their event. Music By Arrangement is committed to creating and nurturing new acts, infusing the industry with fresh ideas and offering you one of a kind performers for your function. Our unique performers can help create your event unique to you, allowing you and your guests to see live musical acts as you've never seen them before.
We're constantly innovating, allowing fresh talent to grow and bringing together experienced artists to form exceptional live bands. Led by our founder and accomplished musician, Sarah Balfour, Music By Arrangement has created numerous acts from across the musical spectrum.
As a leading entertainment and music agency, Music By Arrangement is able to select only the best musicians and artists for these live bands and acts to offer you exceptional entertainment you won't find anywhere else.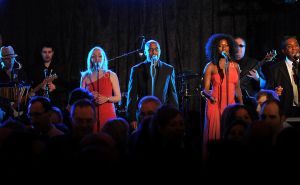 Bespoke Acts
If you're looking for a bespoke act to suit your unique event, Music By Arrangement can deliver. With our unsurpassed musical expertise and endless industry contacts, we can deliver live musical acts as you've never seen them before.  With our expert knowledge Music By Arrangement can form live bands or acts tailored to your specific requirements.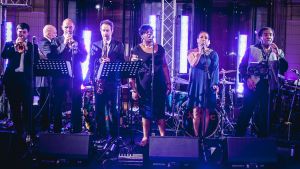 Fabulous Function Bands
Having worked with many of the world's best musicians and presided over countless incredible events, Music By Arrangement are experts at understanding what fuels an outstanding party. Applying this invaluable experience, we manage a thriving five to eighteen-piece band called Xtatic. This sensational group of talented and experienced artists continues to thrill and delight audiences at countless events, combining an astoundingly diverse repertoire with unstoppable energy and charisma.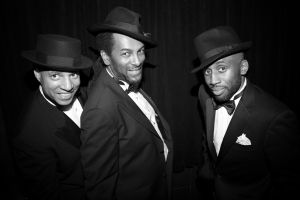 Swinging Successes
Music By Arrangement has also brought together The Hat Pack, a swing cabaret act like no other. This slick trio has achieved incredible success with their stunning renditions of songs ranging from Rat Pack era classics to modern hits, leading to worldwide bookings. If you want to bring some fifties finesse to your event, learn about our swing bands.
For more information on our live bands or to hire a band, call us on 020 8209 3430 or email us.