Live Music – The Selection
Live party music can set the spark that transforms your function into an unforgettable experience. Vibrant, exciting and immeasurably talented, our acts represent the very best in live party music, able to launch entire audiences onto the dancefloor and electrify the atmosphere. Music By Arrangement represents an extensive variety of bands, musicians, singers and DJ's in London, the UK and around the world, offering you an incredible level of choice. We can tailor each act to your event, ensuring that you find the perfect live music act for your event.
Function Bands
Music By Arrangement works with only the most talented and professional function bands in the industry. Our bands deliver outstanding performances fuelled by inspiration, passion and pure talent, maintaining the highest standard of live party music each and every time.
Our wide variety of band sizes, genres and repertoires allow us to cater for any occasion, while our musical expertise and extensive contacts enable us to handpick the finest musicians, creating a bespoke band for each event. Find out more about our unique function bands.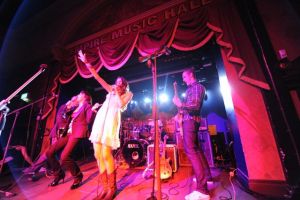 DJ's With Live Musicians
For high-energy live party music with a cost-effective twist, Music By Arrangement combines the power of the turntables with the drama of live performance. By coupling professional DJ's with talented musicians we produce electric results, creating a thrilling atmosphere for the ultimate party.
Popular choices to perform with a DJ include a saxophonist, electronic violinist, guitarist and percussionist or even one of our incredible soul divas. This interactive, fun and unusual alternative to a live band will propel an entire audience to the dancefloor.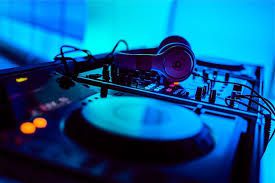 Soul Divas
Smooth, sexy, daring and endlessly entertaining, our soul divas are not only outstandingly talented singers, but undeniably compelling to watch. Our divas have worked with some of the biggest names in the industry and many of them are big names in their own right, having recorded their own chart hits or collaborated in creating hits with other artists.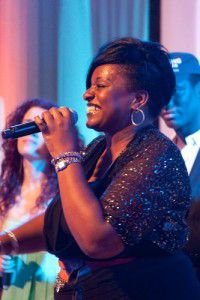 Percussionists
There's nothing quite like the elegant and precise beat of drums to raise guests' pulses and quicken the rhythm of your event. If you're looking for a dramatic focal point for your function, our percussionists can deliver, providing live party music as you've never seen or heard it before.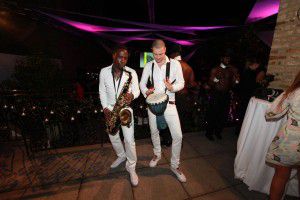 Saxophonists
The pure thrill of seeing a saxophonist jam is enough to get any party started. Dramatic, soulful and intensely beautiful, the warmth of saxophone horns creates live party music with undeniable finesse. Each of our experienced saxophonists is able to expertly improvise to almost any beat, making it easy for you to incorporate their powerful performance into your party.
Contact us if you would like any of our performers to play at your function or for help in finding the perfect live music act for your event.